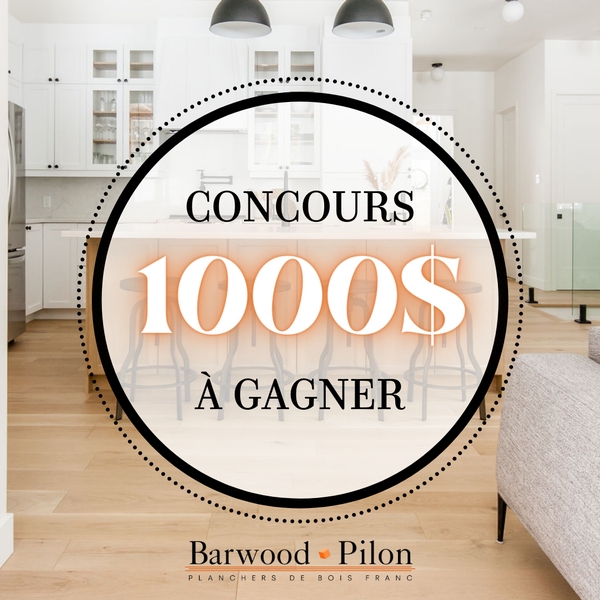 Get a chance to win 1000$ towards your next purchase !
We recently reached 1000 instagram subscribers and to celebrate the event, we decided to spoil you.
Visit our instagram page @planchersbarwoodpilon and get a chance to win 1000$ applicable on your next purchase in one of our two stores. The draw will be Thursday June 30 at 9:00 AM.
How to participate:
- Follow us on instagram
-Like the contest post
-Tag a friend in the comments
To be eligible for the contest, you must be a resident of Quebec and be at least 18 years of age one the day of the draw. Each comment is a chance to win.
The prize is nontransferable and noexchangeable to any other person, successor or heir. Barwood Pilon is exempt of all responsability in the event of loss or theft of the prize.
No expiry date is applicable to use the prize.
Good luck !