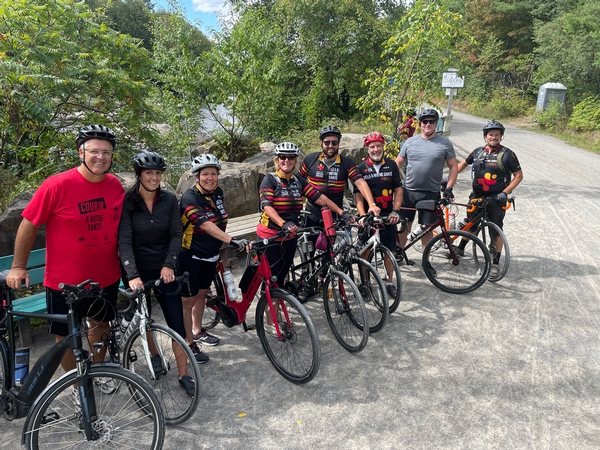 A second participation for Barwood Pilon's team
The challenge vélo à notre santé 2021 took place last Sunday, September 12th. Again this year, the mission of the event was to raise funds to support technological development and improve the medical services and programs of the Regional hospital. More than 450 cyclists and a hundred volunteers were there and $125 000 were raised.
It was Barwood Pilon's team second time participating to the event and they intend to make it an annual tradition !