Mirage is number 1 in quality according to Floor Focus Retailer Survey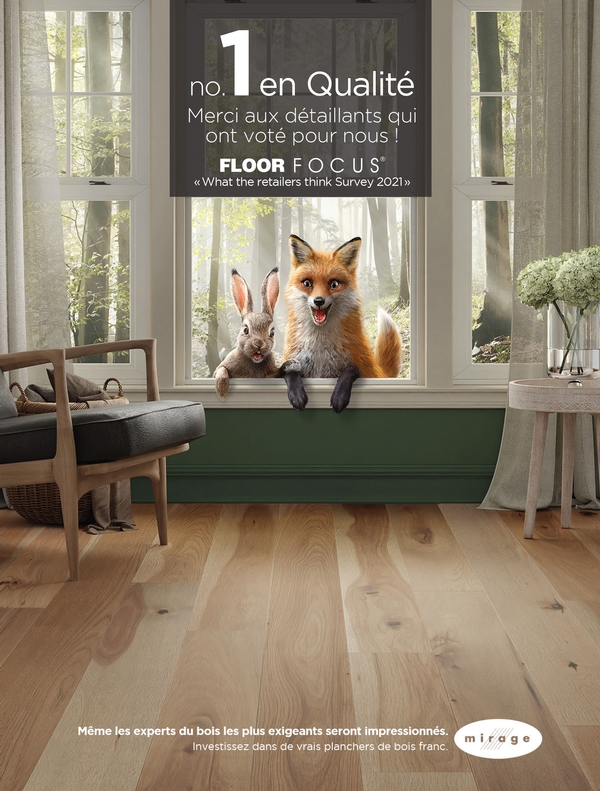 Mirage, the hardwood flooring brand for quality, has once again captured top honors in the What the Retailers Think survey conducted by Floor Focus magazine. Its quality has put the Mirage brand at the lead of the field and has outperformed the biggest players in the industry.
The results of the What the Retailers Think survey attest that Mirage's stature as a quality leader among the hardwood flooring manufacturers for the 14th time.
American retailers in the hardwood flooring industry have once again acknowledged the superior and consistent quality of the Mirage brand-quality we have upheld year after year, and wich allowed us to make our mark in the industry. Thanks to the expertise of our people and their attention to detail. This recognition motivates us to continue our efforts to provide top hardwood floors, design and service. We would like to thank all the retailers who voted for us and ranked our quality as the best in the industry. Says Brad Williams, VP of sales and marketing at Boa-Franc, manufacturer of the Mirage brand.