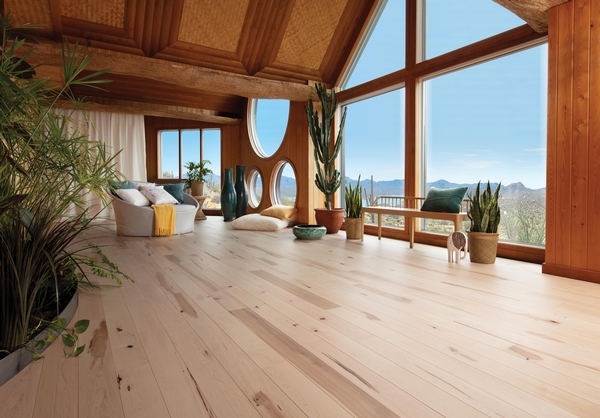 An eco-responsible choice
Among the general trends for 2021 we will find the integration of ecological materials in renovation and construction projects. In the case of floors,we think of minimally processed and renewable products that are locally produced. Woodfloors have all the criteria for someone who is looking for an eco-responsible choice.
In fact, the trend for natural floors fits well with the craze for eco-responsible purchasing. In addition to coordinating well with almost any color and texture, natural wood adds comfort and warmth to a home. There is no need for a stain to make  floor unique, the variants in the wood take care of it. These floors also fit very well in several styles, including Scandinavian or Boho-chic interiors, where pale shades that diffuse naturel light steal the show.
Eco-responsible purchases also involve local products. For example, Mirage Floors, a Quebec-based company, offers locally produced floors from wood that comes from responsibly managed forest.
Really, there is something to be trendy while respecting nature and the environment.