Barwood Pilon Team cycle for a foundation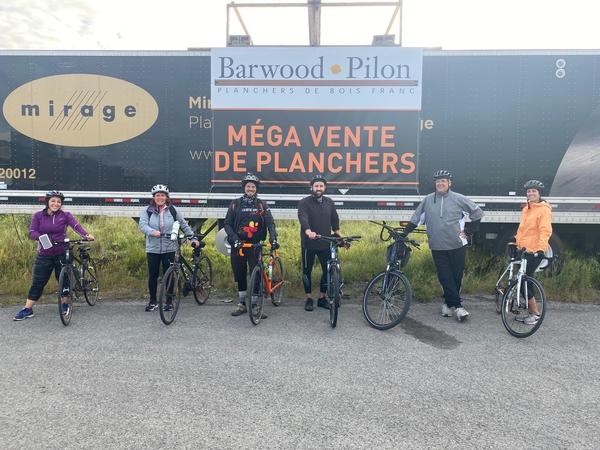 It was with great pleasure that the Barwood Pilon team cycled over 800km as part of the 2020 Cycling Challenge for out Health last weekend. The purpose of this event was to raise funds for the foundation of the St-Jérôme hospital wich wishes to acquire a second MRI machine.
With all our efforts and the great generosity of the people and companies around us, we managed to raise an amount of 9381$ wich we are very proud to have been able to add to the total amount of 125 128.89$ raised during the event.
Congratulations to all !