MIRAGE. North America's #1 woodflooring manufacturer for the 11th time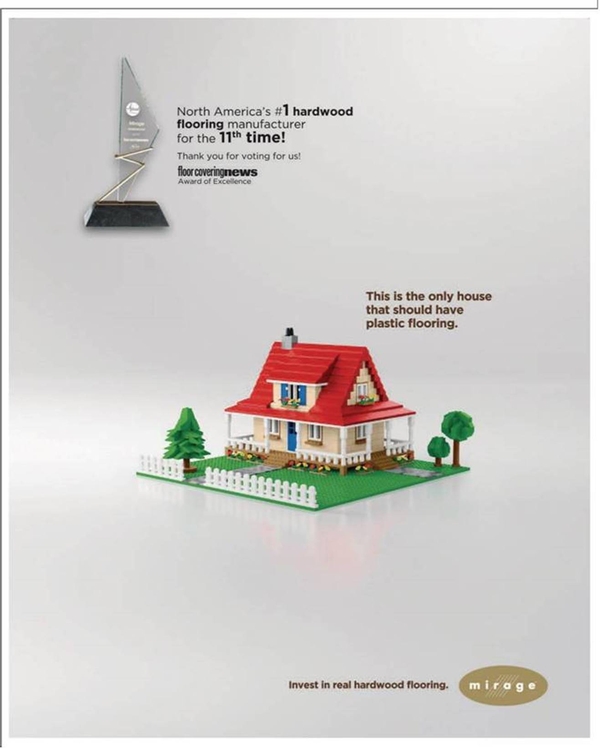 The Mirage brand, distributed by Barwood Pilon for more than 20 years, recently received the award of excellence by Floor Covering Magazine. It is therefore for the 11th time that it has been recognized North America's #1 harwood flooring manufacturer.
"We would like to thank all our customers for their efforts and support for the Mirage brand," said Brad Williams, vide president of sales and marketing for Boa-Franc, maker of the mirage brand. "Receiving the Award of Excellence for the 11th time is heart warming and proves once again that teamwork is more important than ever. Together we are stronger."
Barwood Pilon is proud to count this company among its partners and to distribute its quality products made in Quebec